Materials
We Need
We welcome the opportunity to develop new, long-lasting relationships with manufacturing companies that are generating scrap of the materials we need.
Please review the information below, and contact us for further details if you have any of these items.
PEEK Machining Shavings
We need shavings scrap of the following types :
Unfilled natural PEEK shavings
Glass-fiber reinforced natural PEEK shavings
If you have other types of shavings, please contact us with your details.
Important Guidelines:
Dry-cut preferred. Water-based cutting fluid residue is OK, but shavings should not be dripping wet.
Both lathe-cut and mill-cut types are needed.
Occasional trash or bits of non-PEEK shavings contamination are OK.
Packed in clear bags, with each bag having only one type of material.
If shavings will require LTL shipping for delivery to PolyClean, bags should be baled in a clean baling machine.
By following these guidelines, we will be able to offer you maximum value for your PEEK shavings scrap.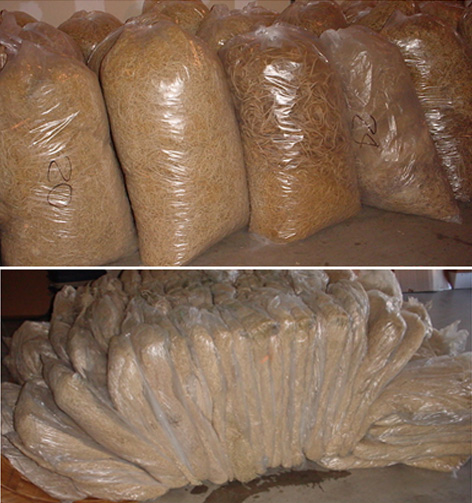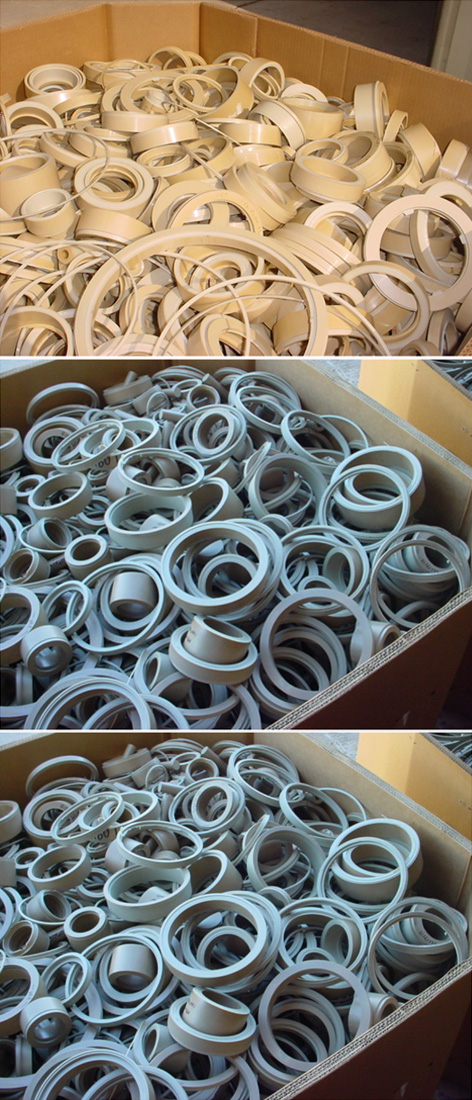 PEEK Scrap Parts / Drops / Butt Ends
By carefully accumulating PEEK scrap of the following grades, our suppliers can get maximum value when selling the scrap to us :
Unfilled Natural PEEK
PEEK 450G / 150G
Vestakeep 5000G / 4000G / 2000G / 1000G
Ketaspire KT-820 / KT-880
Glass-Fiber Reinforced Natural PEEK
PEEK 450GL30 / 150GL30
Vestakeep 4000 GF30 / 2000 GF30
Ketaspire KT-820GF30 / KT-880GF30
Carbon-Fiber Reinforced PEEK
PEEK 450CA30 / 150CA30
Vestakeep 4000 CF30 / 2000 CF30
Ketaspire KT-820CF30 / KT-880CF30
Bearing Grade PEEK
PEEK 450FC30 / 150FC30
Vestakeep 4000 FC30 / 2000 FC30
Ketaspire KT-820SL30 / KT-880SL30
Other grades and formulations similar to the above listed items can also be considered. Please contact us with your details.
Important Guidelines:
Injection molded parts, sprues, runners. Extruded sheet, rod, pipe.
For machined scrap, dry-cut is preferred. Water-based cutting fluid residue is OK.
Scrap should be collected in drums or gaylord boxes designated by material grade so that, as much as possible, only one type of material is in each container.
We strongly prefer to purchase ungranulated scrap so that we can have complete control over the quality of regrind products we are selling.
Other Scrap Materials We Are Interested in Procuring
PFA, Natural Unfilled
Ultem 1000 and 1010 Natural, Unfilled
PPS, Natural Unfilled