Recycling
Service
Common and Uncommon Materials Recycled
Here are some of the valuable materials we have successfully processed. Each is an instance where generic recycling processes would have failed to address key issues of quality or equipment performance, and would have resulted in total loss of a high value material. We invite you to challenge us with your special requests and difficult materials. You will be surprised and satisfied with the results.
Click Here to learn why typical recycling projects for special materials fail, and what we do differently that ensures your satisfaction, achieves measurable results, and can reduce your virgin material purchasing costs by 10%, 20%, or more !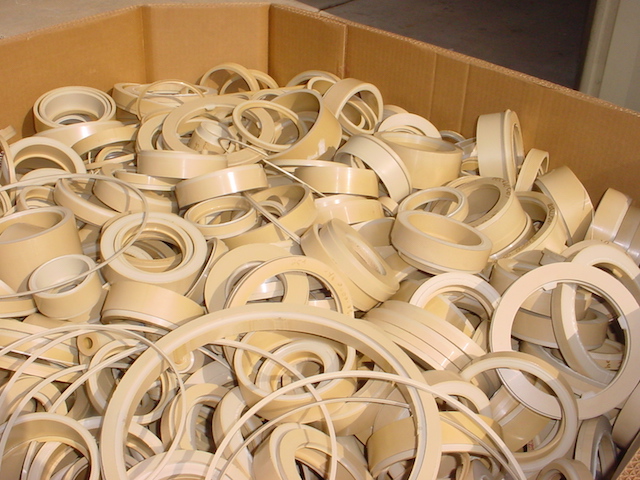 PEEK 450GL30
PEEK 450GL30 manufacturing scrap with tape, labels, glue, embedded contamination, and cutting oils. Processed to remove surface and internal contamination, yielding a dust-free, clean regrind ready to use.
Up to 20% regrind displacing virgin pellets, nearly 15% reduction in raw material costs.
High Purity Polycarbonate
Wafer Shipper of High Purity Polycarbonate. Shredded, granulated, and cleaned via high purity process. Regrind used back into same product.
Up to 75% recycled content, 33% cost savings.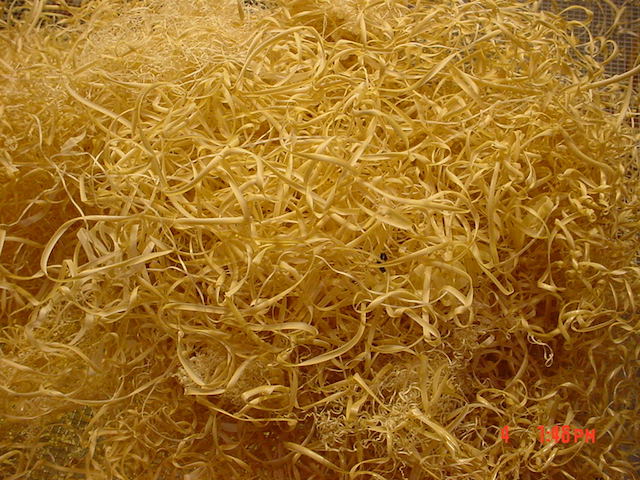 PEEK 450G
PEEK 450G shavings with cutting oils and foreign material contamination. Processed into a clean flake ready for compounding, or repelletized for easier handling and use.
Up to 100% recycled content depending upon end-use specifications, up to 60% savings over virgin PEEK
PFA
PFA Wafer Carrier, shredded, granulated, and purified for use in high purity semiconductor application.